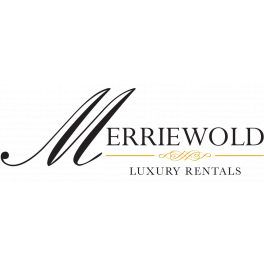 Your Review
Submit a Review

Resident Reviews
|Recommended: YesGreat place to live if you can afford it — Nice new facilities and buildings with the exception of the AC which needs to be fixed every summer. Pretty quiet except for parking lot under my window. I really like my apartment but the price is too expensive for the small size in my opinion. Overall really nice to live here but the price is too much
|Recommended: YesGreat apartments — I like the location and the apartments. The distribution of the rooms is very nice.
|Recommended: YesAmazing place to leave very nice people and office staff is freindly and helpful — I would like to thank mary my leasing agent she is very nice and helped me to finalize this place. Highly recommend her.
|Recommended: YesMy partner, Keith, and I moved her in July and we are so happy here Mary, the assistant property manager, is wonderful and she goes above and beyond to ensure that we are comfortable in our new home.
|Recommended: YesIt's quite good for living — It is great for living, but the noise sometimes disturbs.
|Recommended: YesOutstanding apartment community — It doesn't get much better than this Beautifully built and landscaped community, with gym, pool, and most importantly, the most efficient and friendly staff. Gerry, the property manager is excellent and Mary, the assistant property manager is a wonderful and caring human being, making sure everything runs smoothly. Jackie, the lease consultant, is extremely helpful and so is the maintenance staff -- Robert, Khari, and especially Joe. Thank you, all, for making my stay here so pleasant I highly recommend you to anyone looking for a place to call home in Highland Park 💙
|Recommended: YesCosy, exclusive modern apartment up the hill of Highland Park — If you want a quiet, exclusive community, come Merriewold. There is also an excellent property manager - Mary
|Recommended: YesEverything is good. — good
|Recommended: YesConvenient, comfortable — close to Edison station and have a nice little gym
|Recommended: YesWelcome Home — As an apartment dweller most of my life, I am extremely pleased with this development. It's property staff are very kind and communicate regularly to residents. I would like to highlight Mary's wonderful work. She works tirelessly to ensure residents feel welcomed and safe. Also, the amenities are quite amazing. Having access to a gym, pool, and outdoor patios makes living here a great experience. I look forward to our time here in Merriewold
|Recommended: YesBest place to live in — Luxury lifestyle 😊
|Recommended: YesConvinient — Okay
|Recommended: YesA very nice place to live..... — A very nice place to live...….
|Recommended: YesThis property is well built. It is extremely well maintained and luxuriuos. — Living here at Merrriewold Luxury Apartments has the feel of living on a resort . In addition the Property Manager Gerry and Leasing Consultant Mary go above and beyond to ensure all needs are met no matter how big or small. All of the staff at Merriewold are exceptionally nice and courteous. This certainly includes the maintenance crew Joe and Robert. They know how to get the job done and this includes in a timely manner.