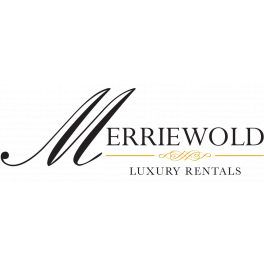 Your Review
Submit a Review

Resident Reviews
|Recommended: YesA very nice place to live..... — A very nice place to live...….
|Recommended: YesThis property is well built. It is extremely well maintained and luxuriuos. — Living here at Merrriewold Luxury Apartments has the feel of living on a resort . In addition the Property Manager Gerry and Leasing Consultant Mary go above and beyond to ensure all needs are met no matter how big or small. All of the staff at Merriewold are exceptionally nice and courteous. This certainly includes the maintenance crew Joe and Robert. They know how to get the job done and this includes in a timely manner.
|Recommended: YesGreat Property — Well manage, beautiful property.
|Recommended: YesGreat Apartment Complex — After going through many other apartment complexes we saw the sign for Merriewold. We were so impressed that we signed on site, day of. Beautiful apartments, great staff, nice and quiet A wonderful place to live
|Recommended: YesBest place to live — We love living in these apartments for so many reasons -We were sold from the get-go by the friendly and welcoming service provided to us by Mary. She was extremely helpful and flexible in showing us different apartments and answering all of our questions. She's the best -The apartments are clean, spacious, and homey. I feel so comfortable in my new place. -We don't hear any neighbors A little hallways noise here and there, but that's it Everyone I've met that lives here are very respectful. -Parking in the front can be crowded at times, but there's plenty of space and it's FREE -Construction can also be a little noisy, but it'll be gone once the new buildings are up -SO QUIET You're on a hill, across from a park, and surrounded by trees and woods. What could be more perfect Overall DEFINITELY recommend moving here. Best apartment we could ask for
|Recommended: YesVery nice — a nice and quiet place
|Recommended: YesIt is a convenient, well managed, luxury apartment complex. — It is a good luxury apartment complex located conveniently close to the train station as well as NYC.
|Recommended: YesIt is beautiful — Delightful, good neighbors, quiet, beautiful, nice pool, nice exercise room. Staff maintenance always willing to help
|Recommended: YesThe property is great, i love living there — Its a very nice and quiet community, the staff is amazing and welcoming.
|Recommended: YesGreat location, beautiful property — The apartments are very nice. The grounds are beautiful and well-kept. There are brand new buildings, appliances, and the amenities are good. The location is convenient to a lot of things including shopping, the train station new brunswick and edison , and restaurants
|Recommended: YesOverall - Very Good — Overall the property and apartment is great. The construction is good and the grounds are very nice. The staff has been responsive and professional. This is the nicest complex in the area.
|Recommended: YesGreat place to call home — By far the best place I've lived and seen over the years. Great location, grounds, and quality apartments. I've never heard a peep from neighbors on either side of me. The only downside is the apartment above me is a bit loud, but from what other neighbors say, this is a unique situation compared to what they hear above them. The best part about living here is the staff Gerry, Mary, Rob and Joe are beyond helpful and friendly. They all go out of their way to make sure you are happy and comfortable. They are all readily available anytime and always happy to help or even just chat. I would say compared to other places, Gerry, Mary, Rob and Joe, make this place worth living here You won't find a place with staff more welcoming and committed to great service than here The four of them alone make this place a 5 star place to call home
|Recommended: YesReview — Overall this place is beautiful and I would recommend it to people. A few tweaks here and there but its coming along. The only things I can say is -parking availability is not so good...
|Recommended: YesExcellent experience — Wonderful, 100 recommend.